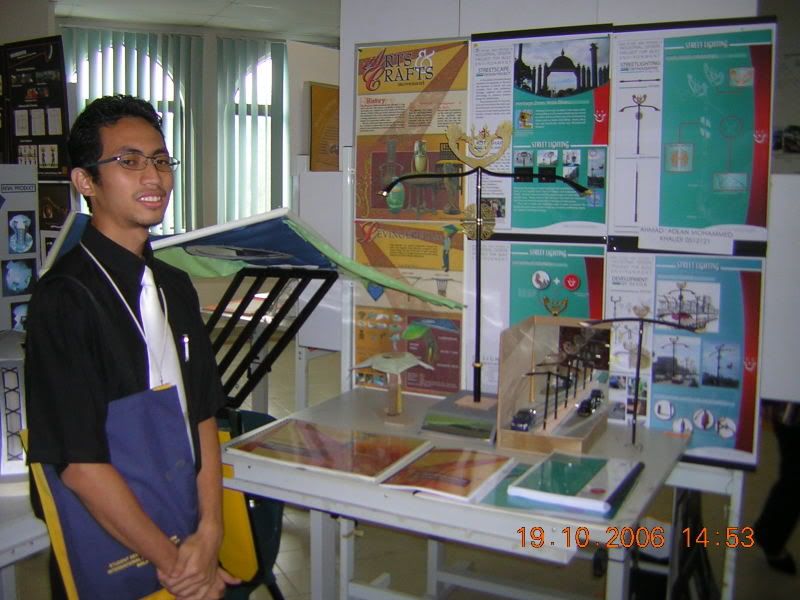 AAD Studio 3.. my third studio in KAED and I'm glad I've done a pretty good job in my design subject. I've been very busy working with 2 of the design project which are the umbrella design and the street lighting design, for the past 4 weeks.

However, since I'm giving full attention to my work, I've neglected the Ramadhan as the worshipping month. Huhuh.. I do go for some tarawih prayers, but not that much as in my previous years. I hope, next Ramadhan, if I still here, I want to improve both in my studio and my ibadah.

I just finished my portfolio day too on last Wednesday and Thursday. For the internal portfolio (review), me and my studiomates went for iftar (berbuka puasa) at Kg. Batu, near Jalan Ipoh. I dunno where is it technically. After that, all the boys go and play futsal in Segambut indoor stadium.

During external portfolio, our assessor has condemned greatly on our works, such as sketches, perspectives drawing and utilizing the materials. Its a good input from them but I swear in myself, to perform better in the next studio 4!