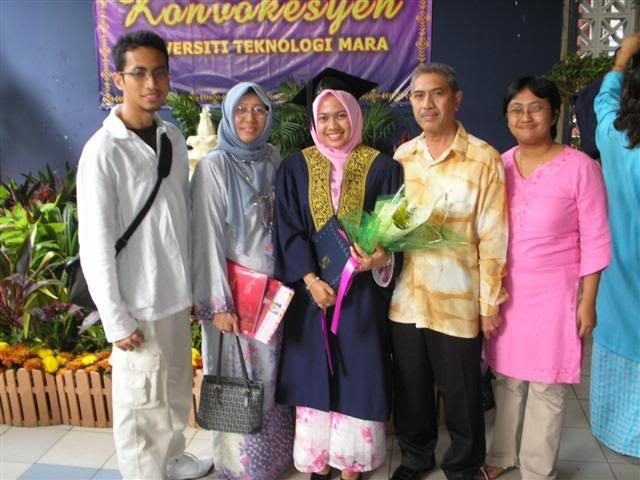 Its a big day for both my sisters, Nauwar and Azfar. They are having their convocation in this 64th convocation of UiTM on Friday and Saturday.
On Friday, my sis, Azfar, got Diploma in Office Management. While on Saturday, my elder sis, Nauwar got Diploma of Public Administration. By watching both convocation ceremony, I was inspired to perform in my studies and get the Vice Canselor Award. That's my vision in the next 3 years!
Some comparison of UiTM vs UIAM
I prefer UiTM feeder bus where its the metrobus style and has less seating. UIA has lots of buses with seats. I think, for a short travelling from Mahallah to Kulliyah, metrobus is better than express bus style.
I'm kinda impressed with UiTM twin tower. Its very significant from distant and most of the new building and infrastructure is world class. But UIA has better building arrangement.
Whatever it is, study first, convo later!