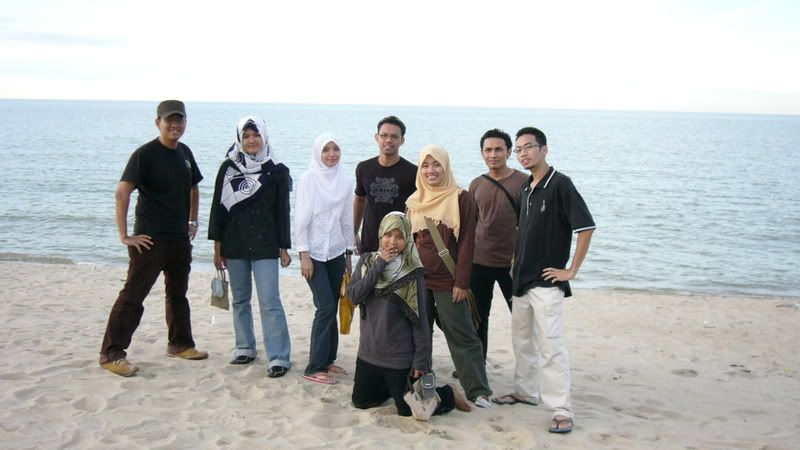 At Pantai Cahaya Bulan with my friends
Its the best mid term break ever!! Why? Yea.. I love travelling and I've been to the East Coast and the West Coast. Kota Bharu, Kelantan vs Pangkor Island, Perak.
Kota Bharu trip – 3 days 2 night, 1-3 Sept
I went to KB with my studiomates to do some research about the streetscapes. My third studio project is to design any streetscapes such as streetlighting, dustbin, bollard, benches, signage and planter box. Since KB has been announced to become an Islamic City in 2015, we hope that our design can be contribute as their furnitures.
There's lot of interesting stuff that I've experienced. Here's a glimpse of them:
PM Abd Aziz house in Pantai Cahaya Bulan, which has won 'Impiana Best Bungalow Award' have a good design from exterior, interior and you'll be awed by the whole design. I wish to upload some of the pictures later.
PM Aziz also had design Masjid An-Nur that has enough hostel for travellers like my group.
We've encounter Nora(singer) at Gua Musang Shell station. Yea, she also 'balik kampung' that day
It takes around 8 hours from KL to KB and I'm not very comfortable sitting in the van
On the returning journey, we drop by at Felda near Kuala Lipis to have some durians while at the same time it's Siti Nurhaliza's wedding with Dato' K
Pangkor Island trip – 2 days 1 night, 5-6 Sept
Actually, its the appreciation trip for the 'Taaruf Week' committees halfly sponsored by S-DEV. We've stayed at Zek Pink Chalet near Teluk Nipah, Pangkor. I've been to Pangkor at least annually so its not a big deal for me. But its kinda fun when you go for a vacation with your friends. The feeling is not as same going with family.
What we did? We ride boat to 1 small island to see sea cucumber (gamat), banana boat ride and we have barbeque at night. Its such a remarkable event for this mid-term break.
P/S- refreshed but currently have lots of projects to be done..