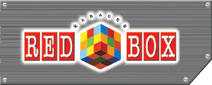 I went to DiGi MTV Party with my sister,
Anis
at Bukit Kiara Equestrian and Country Resort. We are among the earliest to arrive and its kinda hot that Saturday. By 6pm, more people are coming to this place and the sun started to hide behind the hill.
At the first place, even the night before, I've been thinking that I can meet VJ Denise here and have a picture with her. But, since I'm also fan of Akademi Fantasia, I have to make my way back because I dun want to miss the show. But I miss the opportunity to meet Denise.
What they have there? At the mainstage, there are some local bands performing their shows. Some booths and stalls for food and drinks, DiGi, Philips 'MTV Whatever', some perfumes, torso. Besides, there are also some games and prizes to be won. I just have fun with some game and it my first time doing the wall climbing. Its kinda fun..
In addition, there are also Xtreme game for BMX, skateboard and inline skating. And not to forget, the longest graffiti wall and I don't measure how long is it. I have taken lot of pictures too.. So, come and hop to my fotopages at
http://adlan86.fotopages.com
p/s – Its okay even with not too much crowd.