As usual, I'll finish at least one game during my semester break. This time, I've played this PS2 game because Hitman is one of my favourite games. The previous games are Hitman2: Silent Assasin, Hitman3: Contracts and this is the fourth installment. I've bought it at Carrefour and I finished this game in 3 days.
There's also PC version, but I choose to play it on PS2 because according to my friend, Ekram, this game requires high PC performance. After I compared this game with the trailers from the website, I can see the differences. In the trailer, maybe the picture is from Xbox 360 or PC with best performance, with the details and environment.
Should I get Xbox360 or upgrade my PC to the best performance? Games will keep on improving their graphics and spaces, from few hundred megabytes to gigabytes! FYI, in PS2, the minimum memory required to save the game in the memory stick is 2,200KB = 2.2 MB. That's consume a lot! I have to delete some older game saves.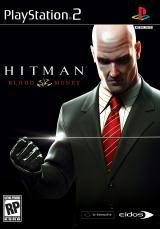 For the game review, I admit that it has better control of the Agent 47 comparing to the previous game. I mean there are many means to knock out the target. The cool thing is that, we can dispose our victim in a dumpster or anything that can hide a body. This is cool because Agent 47 have the best art of disguise with changing clothes. This game also need your patient because you have to wait and plan your strategy carefully. Its important if you want to achieve 'Silent Assasin', the highest rank where you only kill the victim. In this game, the less you kill, the better! I mean only eliminate your target, not the security, guards, police or civilians.
Is there any Hitman 5? Sure they can do flashback if they want to revive the dead Mr. 47. Since he's a clone, they might be other left DNA profiles for him and that is possible to clone back Mr. 47. Or does Diana is very suspicious at this moment. Or, will the game developer takes Diana as a new role in the next 'Hitwoman' or 'Hitgirl'?
P/s – HBM website was restricted to 18 and above only!