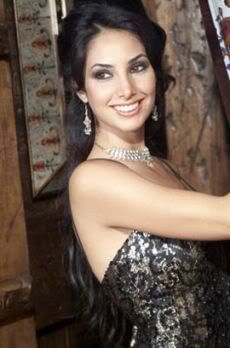 Beauty lies in the eye of beholder
Recently I watched Miss World 2005 at StarWorld. Yeah, all of you already know who wins the title this year. It's Miss Iceland, Vilhjalmsdottir. (How to pronounce it?) However, I would like to share a few things with ya'll. Eventhough I'm not voting to any of the contestants, there is one lady that caught my attention throughout the show. It's Miss Canada, Ramona Rina Amiri. Besides, if you notice in their 'vote for me' video clip (with swim wear), among the semi-finalists, there are a few number of ladies that are into arts & design, mostly interior design. But, I don't give a damn of what are they into much because I bet they will ended up as supermodel or celebrities.
My point is arts & design, may it be interior design or industrial design is gaining its popularity in today's world. It can build my confidence in my course that I won't ended up jobless after I've graduated in this course. Anyway, no matter how the future will be, I won't give up and keep on struggling and striving. Ganbate!
P/S – Nicol David also are into arts & design