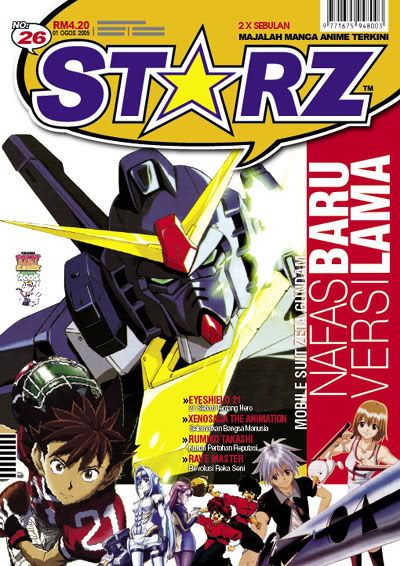 Have you read Starz magazine this month? What's cool about it is that Okay. its the 26th edition, dated 1st August 2005 and try to flip to the 'digital'. Then you can see my digital artwork.
Actually, I didn't do the drawing, I asked my junior from my TIKL to draw a picture of me and my ex-girlfriend. Then, I scanned it, put some colour and plain effects with Adobe Photoshop. I submitted the artwork on 29th March through email and it took them kinda 3 months to publish it.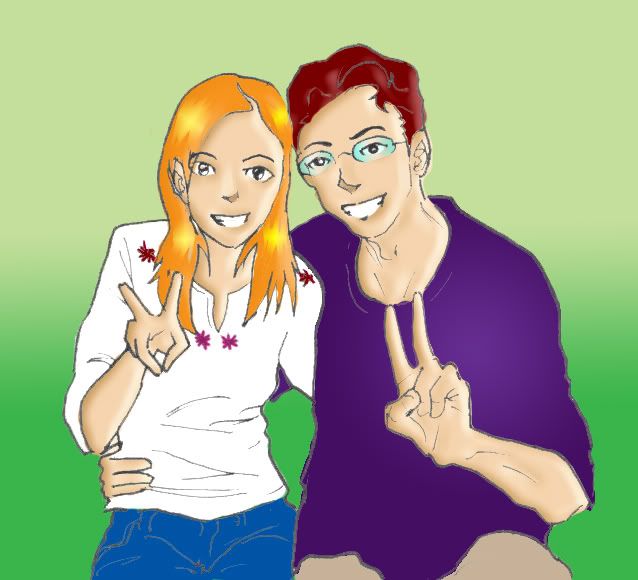 However, there is nothing that I can proud instead of my name in the magazine. I didn't put my nickname and I think, lots of people and those who know me will started to judge me. I got C grade for the artwork. Besides, I want to inspire those people around me, especially my sister Anis to publish artworks and unleash our creativity and show our talent in the world.