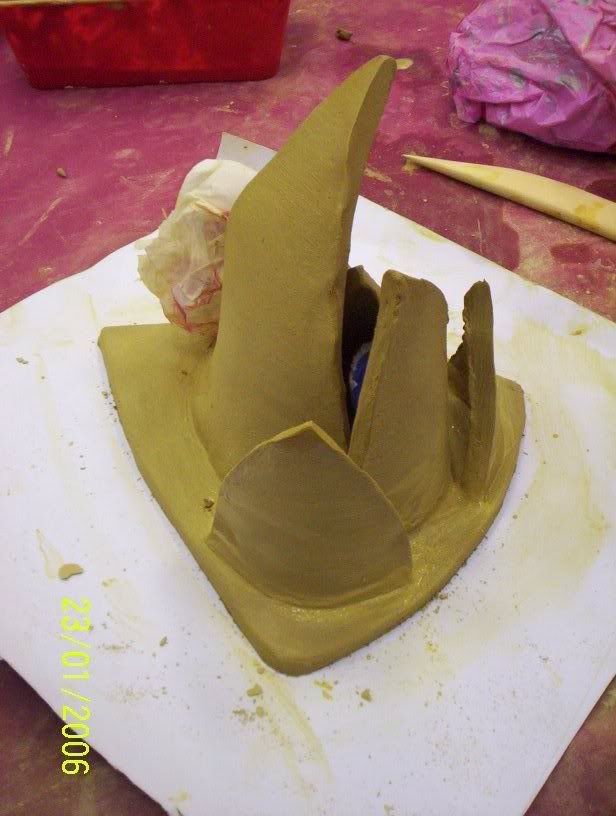 Its our studio project and we have to make a ceramic product within 3 basic techniques of pottery making. Some of the techniques are press molding, slabbing and coiling. My group was assigned to produce design from press molding technique. This technique requires a mould together with some spontaneous design.
I've experienced playing with clay and make myself dirty. But, I'm glad I was exposed to this new thing. But, I don't think I can be a patient guy with just doing this pottery. I'm not that patient so, I'd rather doing things that I like such as designing.
Here's the picture of me with my product. It takes around 1 week to dry totally before its ready for biscuit firing and glazing process. I'll show the end product pictures later in my fotopages.